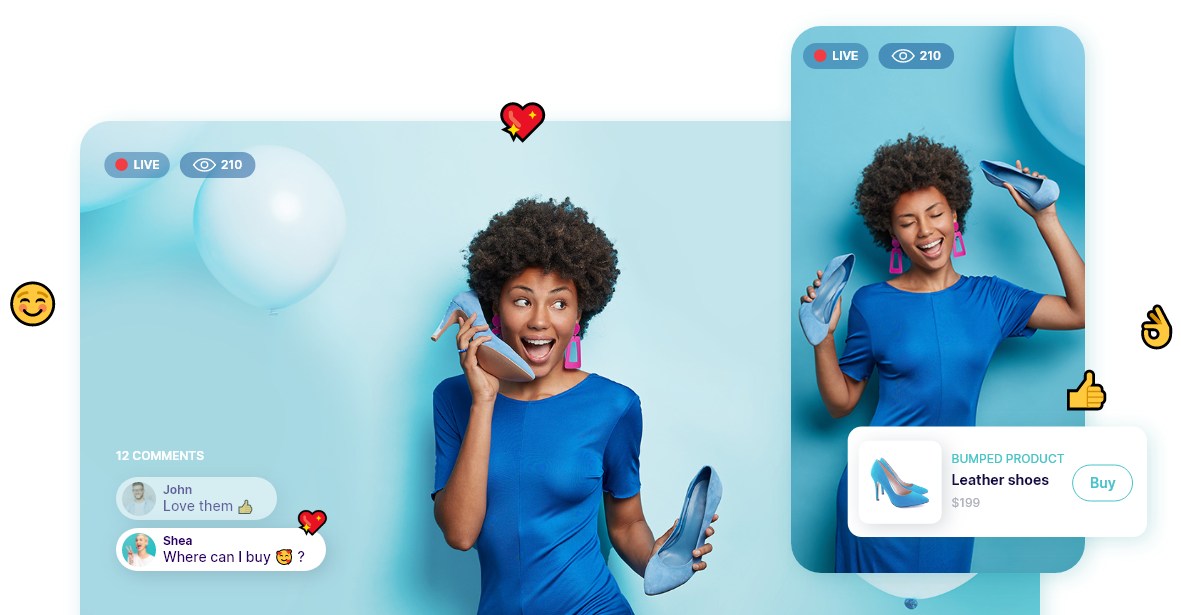 We are mega delighted to announce our newest partnership with Streams.live, a Live Shopping platform, which will provide an integrated shopping and promotion ecosystem for Romanian brands.
Streams.live is the first Live Shopping platform that operates on the Romanian market. Streams.live is used by clients from the United States, but also from Europe and Middle East. Just to name a few brands that used this solution: Avon, Dacia, Avene, Tazz, L'Oreal, Yves Rocher, BAT, Answear.
Live shopping is a mix between traditional sales, video streaming, influencer marketing and social media. From their own house comfort, users can have a conversation and engage with experts, they can purchase the products from the offer straight in the live broadcast (which can be watched also on the merchant site, through embed function).
Worldwide, live shopping is one of the most innovative channels in which ecommerce websites can interact with their online audience in an authentic way. 70% of the online stores all over the world have tested the live shopping sessions.
We now offer special promotion packages for live shopping
This partnership brings brands and agencies together in order to create integrated promotion packages within our own InternetCorp websites and within the websites of our Sales Division, besides implementing the live shopping campaigns.
Thus, one brand can create a special promotion package before and during an event, for an increased conversion rate and also better interactions with the audience.
Up until now Streams.live had over 100 live sessions in Romania, but also a large number internationally, where it counts over 3.000 users. Last fall, Streams.live recorded in just 2 weeks over 150.000 minutes of live shopping, and the medium conversion rate during those sessions was 9%.
InternetCorp & Streams.live packages offer advantages like
Pre-event promotion integrated campaign
Reaching new audiences and public niches through the wide InternetCorp Sales Division network
Assistance in promoting, but also in organizing the live shopping sessions with Streams.live
Meaningful and authentic relationship with the audience through the live shopping sessions
With Streams.live, agencies and brands get the support for onboarding process and assistance for setup for the live sessions.
Welcome to InternetCorp, Streams.live, let's get this stream online!