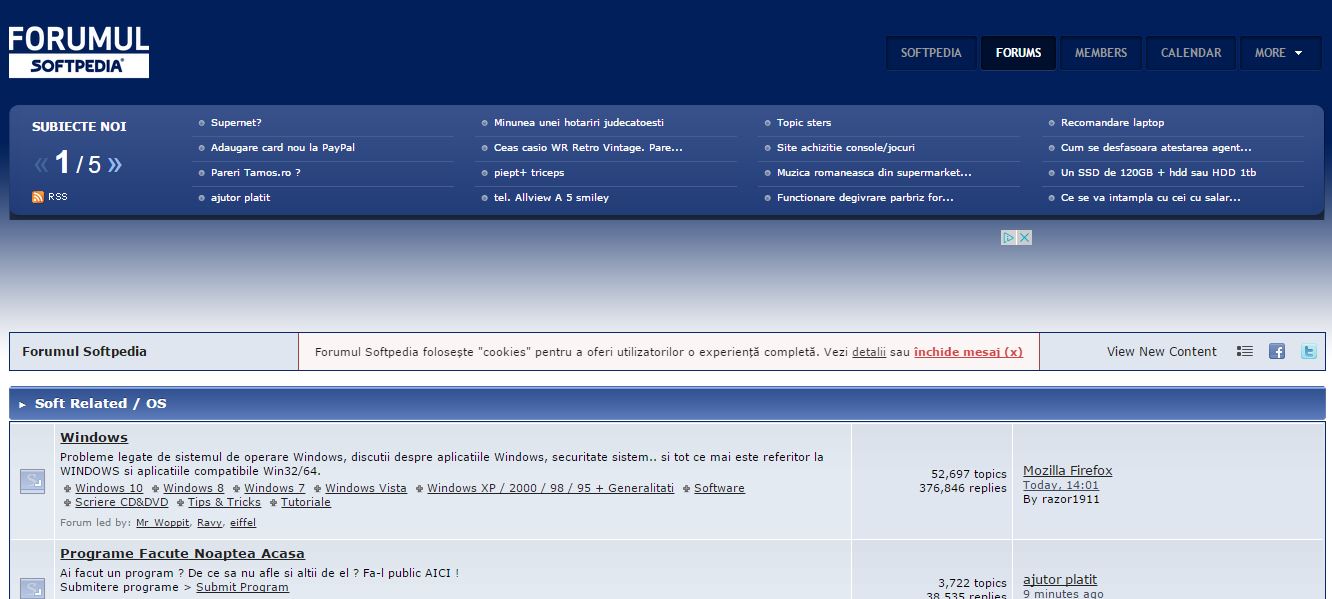 Cel mai mare forum din Romania, Softpedia, intra in regia de vanzari a InternetCorp incepand de astazi! Acoperind o plaja larga de subiecte, de la IT&C, auto, stiinta, divertisment, turism si multe altele, Softpedia ramane din 2001 incoace unul dintre liderii publicatiilor de succes, cu origine romaneasca.
Din punct de vedere al datelor demografice, vorbim despre 64% barbati, un indice de afinitate peste 100 pe cele mai importante grupe de varsta, interes crescut in randul celor cu invatamant superior si venit peste medie. Datele de trafic ii confirma si ele calitatea: 12.000.000 afisari si aproape 2 milioane de unici in ultima luna.
Welcome to the family, Softpedia!